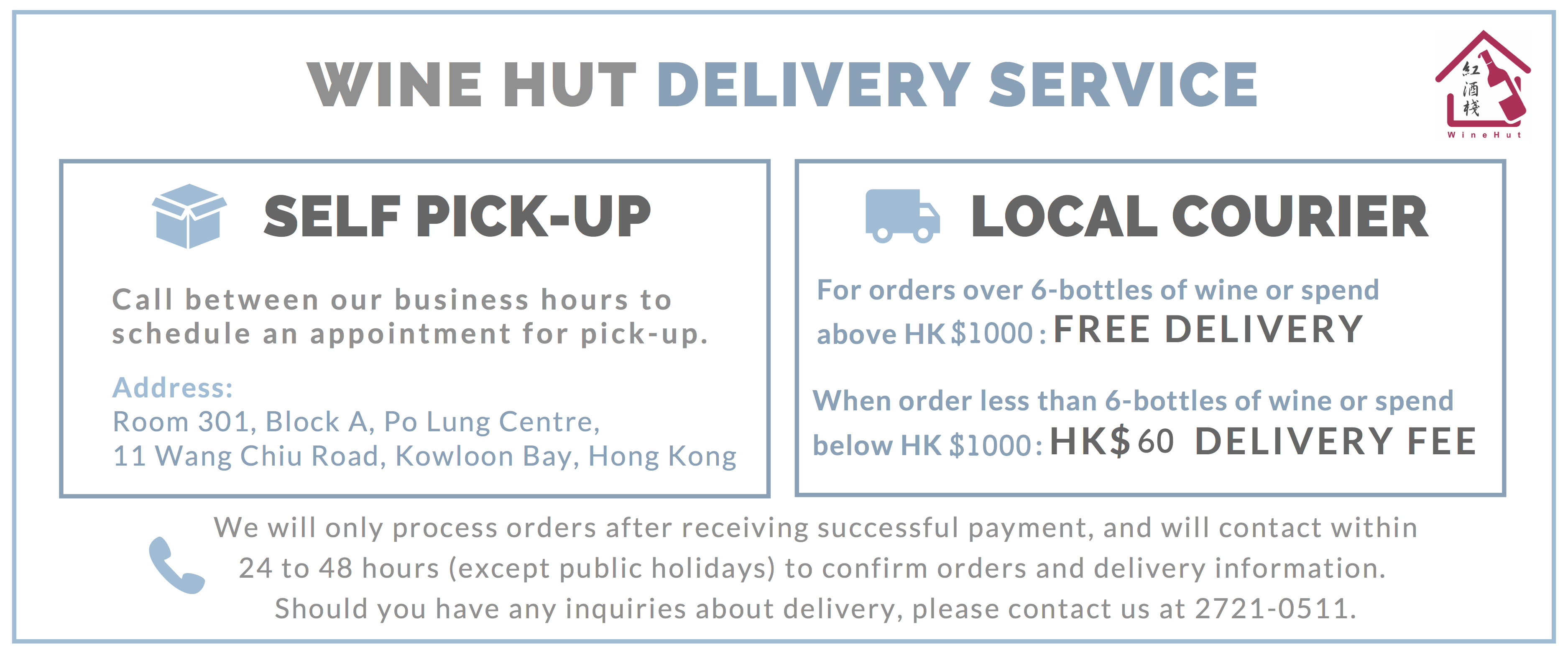 1. Self Order Collection at Kowloon Bay Office (Please call to schedule an appointment)
Address:

Room 301, Block A, Po Lung Centre, 11 Wang Chiu Road, Kowloon Bay, Hong Kong.

Business Hours:

 Monday to Friday: 9.30 a.m. – 6.00 p.m. ; Saturday: 9.30 a.m. – 12.30 noon


Enjoy free delivery service to a specified address (excluding outlying islands or restricted areas) when your order satisfies our minimum purchase amount at HK$1,000. 
A delivery charge of HK$60 shall apply when the purchase amount is under HK$1,000.
We will only process orders after receiving successful payment confirmation, and will arrange the delivery within 24 to 48 hours (except public holidays). 
3.1. We provide delivery service to most areas within Hong Kong Island, Kowloon and New Territories. Delivery is not applicable for outlying islands and restricted areas.
3.2. Delivery service is available at one of the following timeslots, from Monday to Saturday, excluding public holidays:

A)

10:00am - 1:00pm ; B) 2:00pm - 5:00pm ; C) 5:00pm - 7:00pm D) Anytime
3.3. Please note that delivery service is limited to ground floor if the premises do not have an elevator. 
3.4. We will do our best in arranging the delivery of your order, but it may be affected due to unforeseen circumstances, festive periods, or during special promotion events. 
3.5. We can help amend your order details as long as the order has not been packed for dispatch, please get in touch with us as soon as possible for changes.  
Should you have any inquiries about pick-up or the delivery arrangement, please call us at 2721-0511 during business hours.