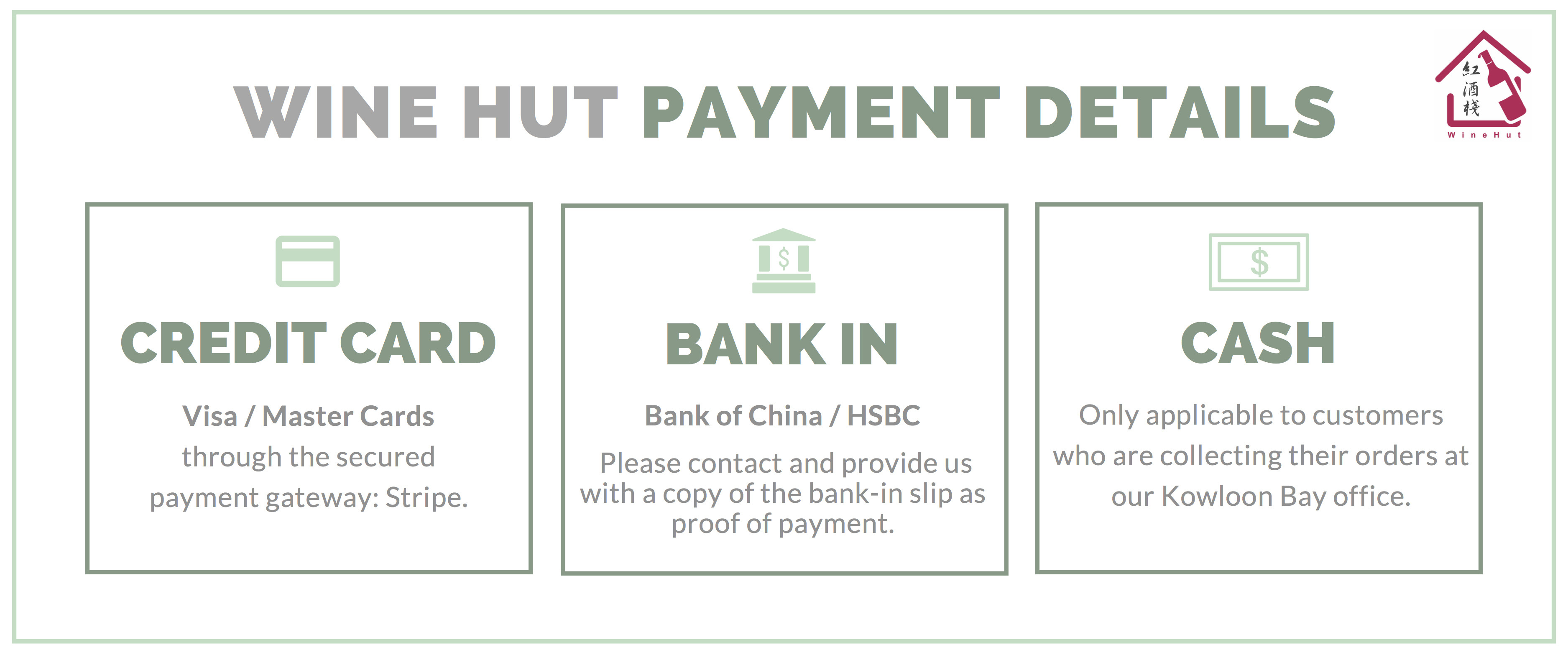 By completing and submitting an order,  you are agreeing to pay, in full, the prices and all specified delivery and other fees in relation to your order. All product prices listed are in Hong Kong dollars. 

1. Online Credit Card Payment
We accept Visa and Master cards through a third party secured payment gateway - Stripe. Strip encrypts all your personal credit card details, including the associated name, address and number. We will only charge you the invoiced amount, but your financial institution may charge foreign transaction fees, if applicable. 
Transfer or make money deposit to one of our following bank accounts:
1. HSBC: 614-015899-001 (Wine Hut Company Limited)
2. Bank of China:  02670800142262  (Bisquit Development Limited)
Upon successful transfer, please click into your order confirmation email and upload a copy of the bank-in slip as proof of payment via "Shop and Customer Comments" box on order page. We will confirm the order and delivery details within 24 to 48 hours (excluding Saturdays and public holidays) after receiving your message.
You can choose to pay by cash if decided to personally collect your order at our Kowloon Bay office. Kindly contact us to schedule an appointment, so that we can have the goods ready for pick-up.
Room 301, Block A, Po Lung Centre, 11 Wang Chiu Road, Kowloon Bay, Hong Kong.
Monday to Friday: 9.30 a.m. – 6.00 p.m. 
Saturday: 9.30 a.m. – 12.30 noon