Country: South Africa

Region / Appellation: 

Stellenbosch
The first thing I liked about the Maude's Rosé was the label. A bright pink rose taking pride of place on the front of a clear bottle. It's the kind of bottle you could offer someone as a gift without having to wrap it. 
The second thing I liked about it was the beautiful colour; somewhere between pink, rust and coral, it reminded me of rose gold. When I smelled it, my mouth started to water, which is a good sign. On my first sip, the flavours reminded me of strawberries, but not as sweet. I'm a huge fan of the new school Rosé wines which don't have the cloying sweetness of 80's Rosés. 
This wine is well balanced, with fruity zest and oaky smoothness. It's not too sweet or too dry and I can imagine it would go well with food. If you're not a fan of Sauvignon Blanc, like me, this wine will fill the gap left in the lighter wine section of your wine rack.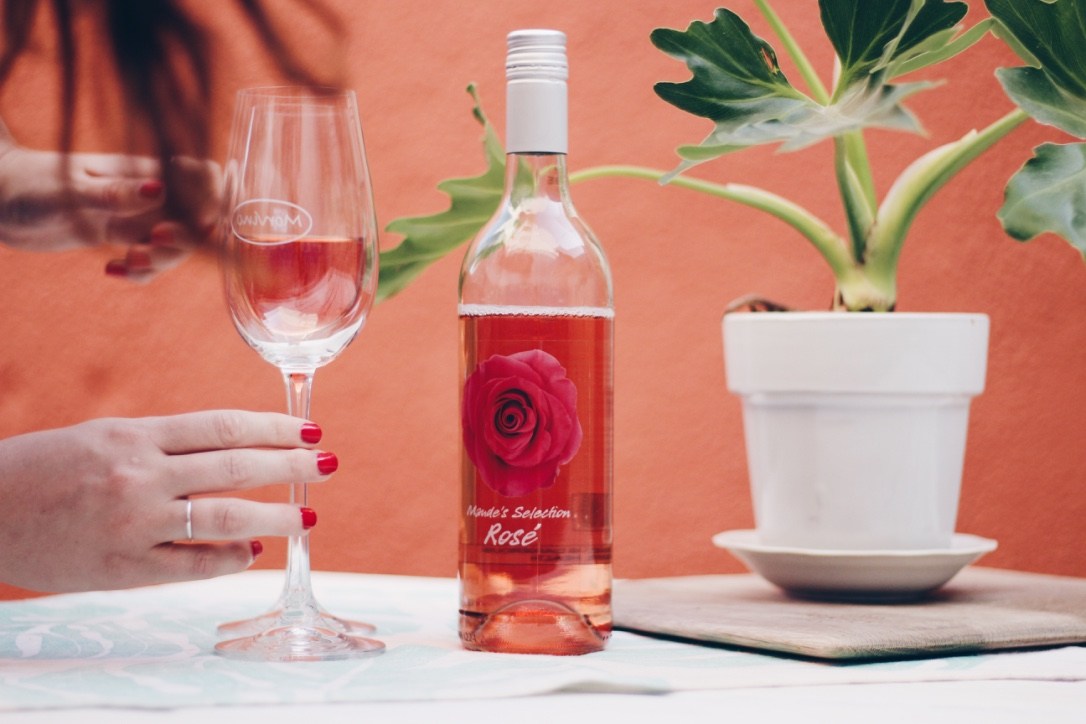 The manor is a wide low building of amazing architecture, surrounded by nature and the art of winemaking.
Situated on the banks of the Blaauwklippen river, Klein DasBosch is a small yet tranquil and beautiful estate. Home to Whitey Basson and his family, the manor sprawls before a placid pond replete with ducks and a central island. 
Sumptuous vineyards bursting with delicious rich grapes are begging to be picked and made into the finest Klein DasBosch wines. 
Klein DasBosch itself only has five hectares of vineyards. The neighbouring farms are Mont Marie, Talana Hill and Vriesenhof.